The
Jeep Cherokee
is one of the most popular vehicles on the market, and there are many reasons for this. It provides a refined experience during the daily commute, but it can also deliver the capability you need for off-road excursions. For 2019, Jeep has also made sure to prioritize efficiency when developing their powertrains, equipping the engines with innovative technology that both lowers emissions and the price of your gas bill. Learn more about the 2019 Jeep Cherokee's efficient engines and technology below! Engine Stop-Start Technology
Each of the engines offered with the 2019 Cherokee has been equipped with the innovative
Engine Stop-Start technology
. Commonly referred to as ESS, this system works to intelligently maximize fuel economy and reduce emissions without interrupting the smooth and engaging ride quality. This system monitors the speed of the vehicle at all times. When the brakes are fully applied to bring the Cherokee to a complete stop, the fuel flow is cut, and the engine is turned off. However, this is nearly undetectable as the vehicle's batteries maintain other systems, thereby not interfering with the in-cabin comfort. When the brake is released, the transmission and engine quickly and seamlessly restart.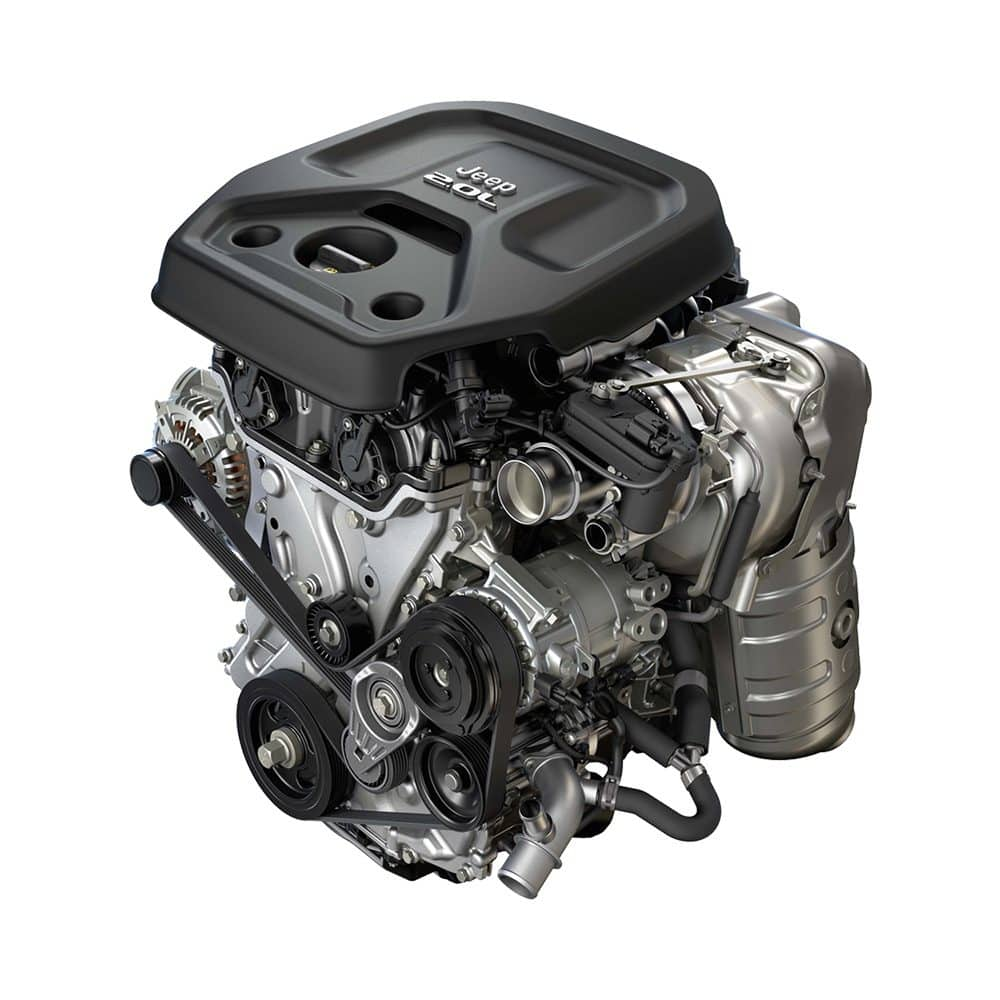 All-New 2.0 Liter Direct Injection Turbocharged Inline Four-Cylinder Engine
Jeep has introduced their all-new 2.0-liter I-4 engine for 2019! It is paired with a high-efficient nine-speed automatic transmission and delivers 270 horsepower and 295 lb-ft of torque. The engine utilizes a twin-scroll, low inertia turbocharger along with an electric actuated waste gate. This allows for an impressive and responsive performance in a variety of terrains. It also helps to reduce emissions. Direct Injection technology has been equipped, and it works alongside the turbocharging technology to reduce emissions and improve the combustion efficiency.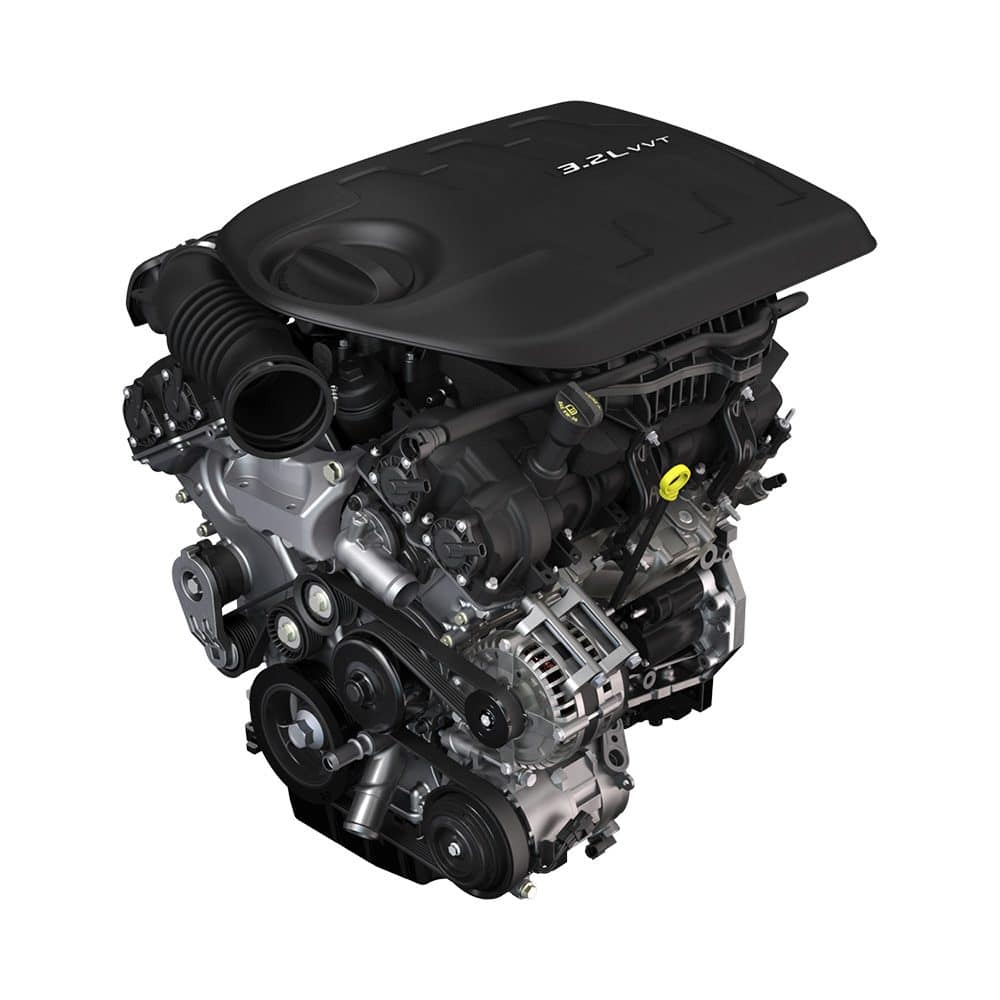 3.2-liter Pentastar V6 Engine
Each of the
2019 Cherokee
models can be equipped with the 3.2-liter Pentastar V6 engine. It is an amazing engine that produces 271 horsepower and 239 lb-ft of torque. It is one of the most popular engines, having earned accolades for power and efficiency. In fact, the V6 has a best-in-class rating of 4,500 pounds. The Pentastar V6 is particularly notable for its engineering, which has prioritized NVH - which stands for noise, vibration, and harshness. This engine is further differentiated by its aluminum cylinder-head casting which is integrated with the individual exhaust manifold runner, which reduces the weight of the engine.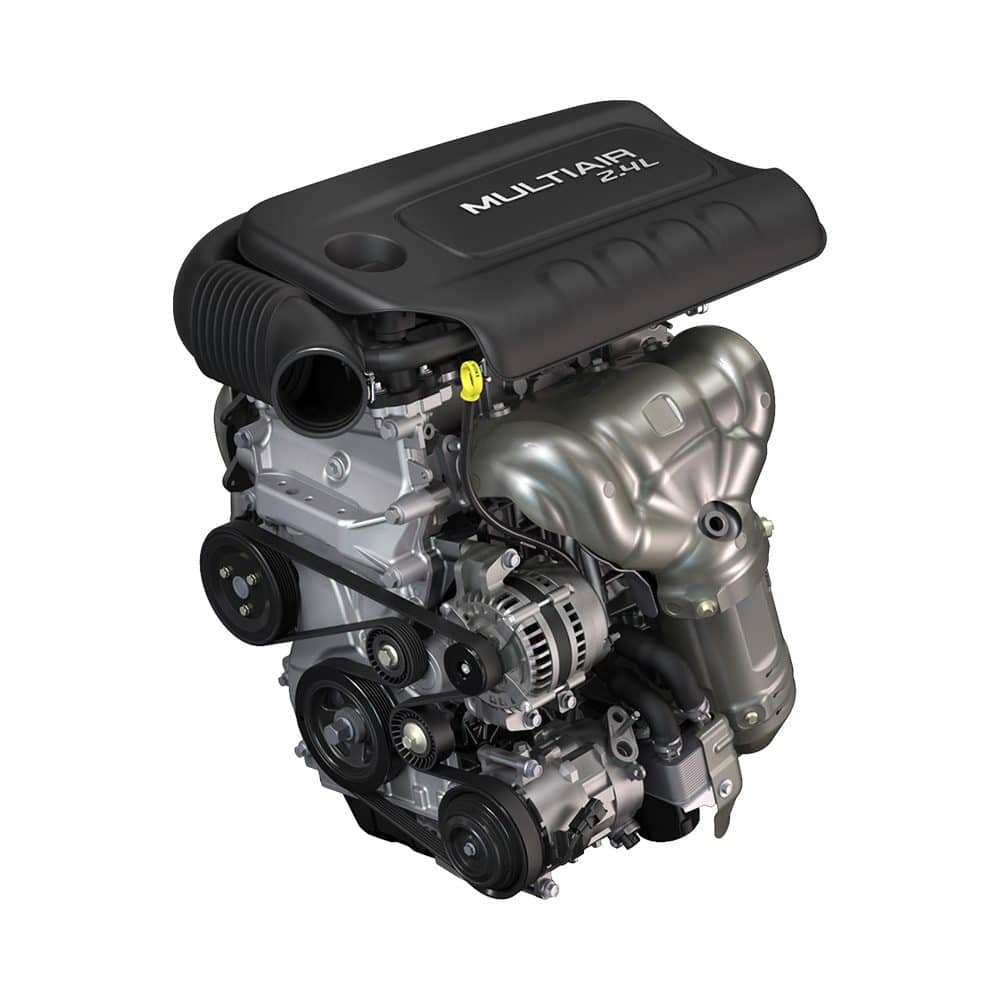 2.4-liter PZEV MultiAir2 Tigershark I-4 Engine
The standard engine in the 2019 Cherokee is a 2.4-liter MultiAir2 Tigershark I-4 engine. It is known for its impressive performance, offering refinement and fuel efficiency during every ride. It delivers 180 horsepower and 170 lb-ft of torque. For 2019, there have been updates to the engine's air intake applications, which has led to NVH improvements. It has been engineered with an electro-hydraulic full variable valve-lift system, as well as MultiAir2 technology which has boosted fuel economy by 7.5 seconds and reduces carbon-dioxide emissions.
The new 2019 Jeep Cherokee is an amazing SUV that has earned a reputation for offering unbeatable capability and power during every drive. Each of the powertrain options has been engineered to offer capability wherever you need it, along with a dedication to efficiency that is unparalleled.
Contact us today
learn more about the fuel-saving features found in the
Jeep lineup
!