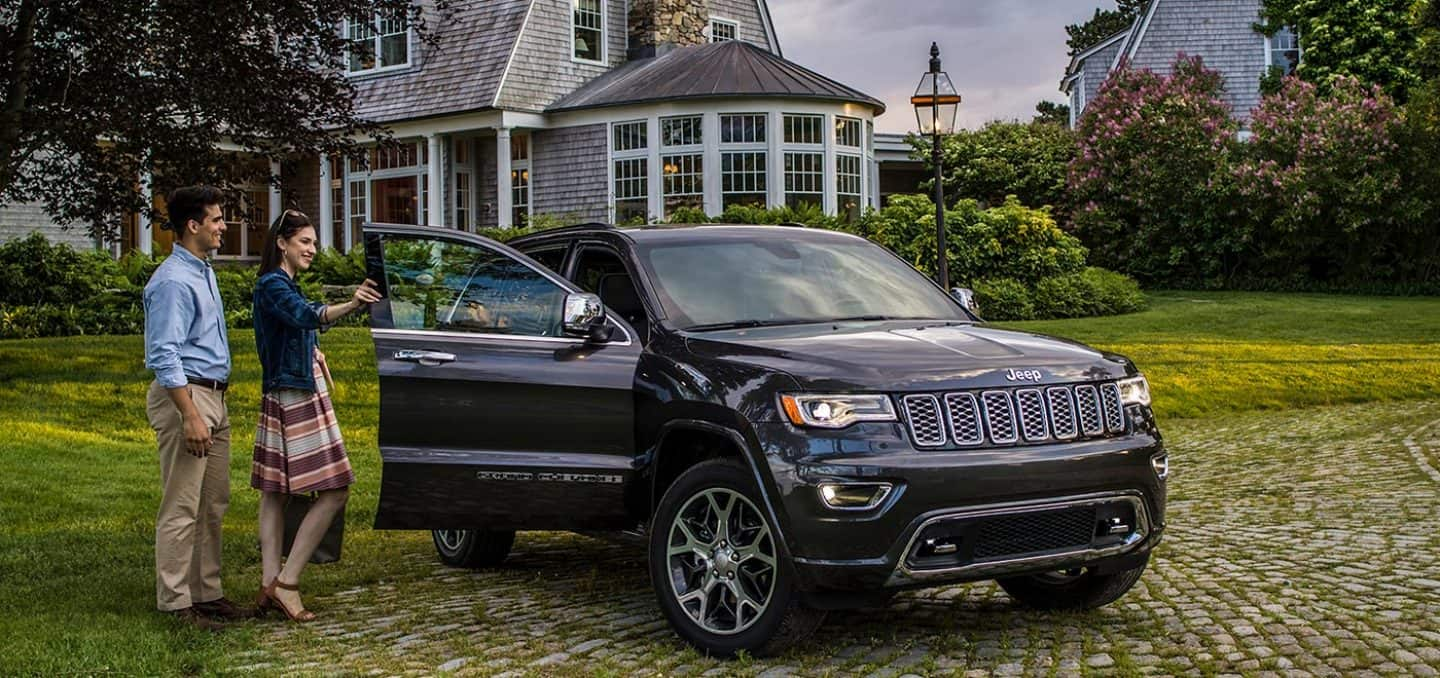 Jeep Wave Program at Reedman-Toll DCJR Jenkintown
Call Reedman-Toll of Jenkintown to Learn More!
Jeep owners are as proud of their vehicles as those who make them, and Jeep knows this. That's why they offer Jeep Wave Customer care to help Jeep owners give their prised possession the care it deserves with free maintenance, roadside assistance, and access to Jeep events. Jeep Wave has been optional in past model years, but in celebration of Jeep's 80th anniversary of production, all 2021 Jeep models come automatically enrolled in Jeep Wave Customer Care, giving all customers access to the many benefits of the program! Keep reading below to learn more!
What is the Jeep Wave Customer Care Program?
Jeep Wave is a customer loyalty program. It's Jeep's way of saying thanks to its many customers. When your Jeep is covered by Jeep Wave, you'll enjoy 24/7 customer support, exclusive service offers, and more. As we mentioned, all 2021 Jeep models come from the factory enrolled in Jeep Wave. Additionally, for the 2021 models, Jeep Wave's coverage is extended from 24 months to 36 months, allowing customers to reap the program's benefits for longer!
What are the benefits of the Jeep Wave Program?
A vehicle is a significant investment, and who wouldn't want to take good care of such a large investment? Jeep wants to help its customers give their Jeep's the level of care it should have. This is why Jeep Wave covers the cost of the first three oil changes and tire rotations within the first 36 months. This benefit is honored at any Jeep dealer, including Reedman-Toll of Jenkintown. To make service appointments even easier, Jeep Wave also covers same-day car rental for routine maintenance at no charge, as well as trip interruption coverage for up to $1,000 each time it's used. Jeep Wave customers also get the confidence of 24/7 roadside assistance for help wherever they are. Lastly, owners of Jeep's enrolled in Jeep Wave enjoy VIP access to Jeep Brand events across the company.
Jeep Wave at Reedman-Toll DCJR of Jenkintown
At Reedman-Toll Dodge Chrysler Jeep Ram, we are proud to honor the benefits of the Jeep Wave program. If your vehicle is enrolled in Jeep Wave, our expert service center will be happy to honor your first three free oil changes and tire rotations. When you bring your Jeep to the service center at Reedman-Toll of Jenkintown, you get the confidence of knowing that only highly qualified technicians with years of experience and training are working on your vehicle. For more information about Jeep Wave or to get into a model that's already enrolled, come to Reedman-Toll of Jenkintown and speak with a member of our professional sales staff.