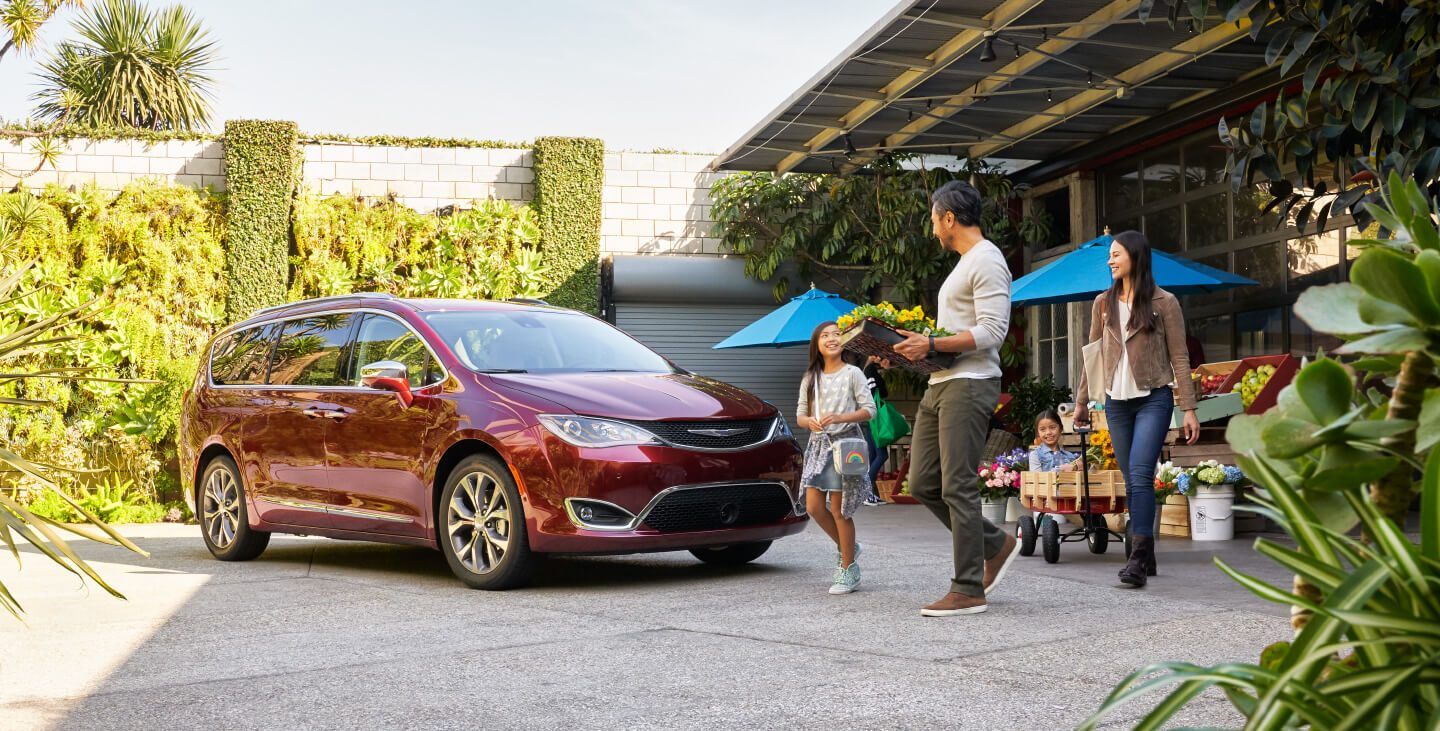 Chrysler Pacifica Receives Good Housekeeping 2019 Best New Car Award
The Chrysler Pacifica is not only a stylish ride, but it is literally the most-awarded minivan of 2016, 2017 and 2018. 2019 continues that longstanding tradition with another hard-won notch in its cap: the Best New Car. Taking the minivan segment by storm, the Pacifica brought with it unparalleled versatility, technology, functionality, and audacious pizazz upon its recent debut, despite Chrysler inventing the segment over three decades ago.
Good Housekeeping, working directly with auto-industry experts Car & Driver, selected the Chrysler Pacifica as the 2019 Best New Car award winner in the Minivan section. Vehicles were evaluated on handling, design, safety, value, comfort, and technology. To pick the soundest vehicles, engineers, examiners, and customers assessed various innovations. Things that were evaluated were along the lines of storage/trunk cargo space, ease of folding and stowing seats, and the way child safety seats attach and fit. Some innovative features were noted and contributed into the overall score, so it is almost no wonder that the tech-heavy and feature-friendly 2019 Pacifica won.
Good Housekeeping Chief Technologist & Engineering Director Rachel Rothman stated: "It's the ultimate family vehicle with all the useful features you want, at an unbeatable value".
Both Car & Driver as well as the Good Housekeeping Institute (GHI) proceeded to sift through hundreds of new vehicles and to distinguish the top 2019 makes and models. GHI experts alone spent over 5,000 miles on testing tracks and public roads while appraising the prime priorities motorists benefit in a vehicle, such as safety, value, handling, onboard technology, cabin design, and passenger/driver comfort.
"It also has tons of bins and cubbies so everyone has a spot to store their toys and snacks, second-row passengers each get their own LCD screen. Plus, the infotainment system is super-easy to navigate," Good Housekeeping Institute Director & Lead Consumer Tester Laurie Jennings said.
With over one hundred possible safety & security features, available 4G Wi-Fi, the coveted back-seat Uconnect Theater entertainment system, and an obtainable hands-free liftgate, The 2019 Chrysler Pacifica is a force to be reckoned with. On that point, Chrysler has had 78 significant innovations through the first 5 minivan generations alone. Now with these more recent Chrysler Pacifica and Pacifica Hybrid models, 37 minivan-firsts have been added to that number: an astounding 115 innovations in the segment!
Speaking of those innovations, one of the more recent ones is the very hybrid minivan invention itself! Just one year ago, the Chrysler Pacifica Hybrid attained the 2018 Best New Car in the Hybrid category. The Chrysler Pacifica Hybrid is built on an all-new platform and has a class-exclusive advanced hybrid powertrain. It is the original electrified vehicle in the minivan division and performs with over 80 miles per gallon equivalent (MPGe) in electric-only mode, a full range of 500+ miles, and an all-electric range of over 30 miles.
Thinking about trying out a Pacifica in 2019?
Makes sense, we understand that completely! On top of all the features and design, you now have an expanding list of awards for it from industry leaders! Check out our latest
New Pacifica inventory right here
, and feel free to call us with any questions!